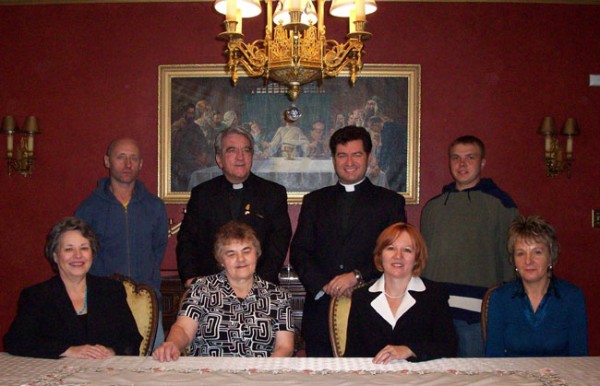 Standing: Mirosław Sztandera (Head of Maintenance), Rev. Zdzisław Nawrocki, S.Chr. (Associate Pastor), Rev. Mirosław Frankowski, S.Chr.(Pastor), Mariusz Osuch (Maintenance).
Seated: MaryAnn Kiernicki (Administrative Assistant), Irena Słowik (Cook), Ewa Bernacki (Business Manager), Halina Kokoszka (Maintenance).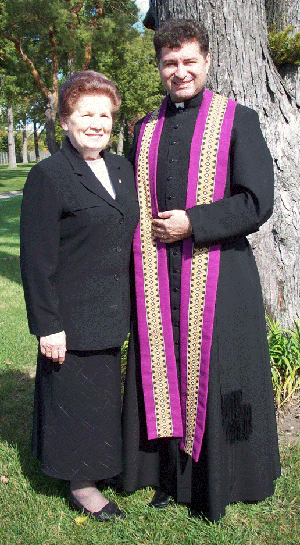 Sr. Janina stands with Fr. Mirosław Frankowski, Pastor at Mt Olivet Cemetery just before the blessing of the tombstone of the first parishioner funeral. Sister Janina is the sacristan and provides help to the elderly and homebound of the parish.